May 25, Round 1- Buss & Simpson Open Team Roping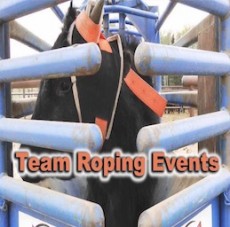 Not too many entries. Must have been at least $1000 per entry- but what do I know. Round 1 from the May 25, 2019 Buss and Simpson Open Team Roping. Outdoors finally and an awesome day for being outside. Announced by Jace Thorsteinson.

This video is playing from my YouTube channel called Team Roping Events. Please subscribe to that channel so you will be notified when I upload a video.