Bergen Rocks Sculpture Symposium 2008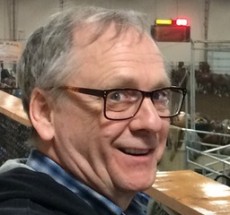 Bergen Rocks Sculpture Symposium 2008

Here is the complete story of the rock carving for 2008. From the Bergen Rocks Sculpture Symposium produced by Morton Burke in the small hamlet of Bergen, Alberta.

Artists in this video are Peerapong Doungkaew from Thailand, Tran Viet Hung from Vietnam, Vahe Tokmajyan from Armenia, Nguyen Tan Cuong from Vietnam and Paul Haggins from Ireland.

These carvings took place over a month during the summer of 2008. Many still remain in the sculpture park and are for sale, but some are displayed along the highway as you drive through the nearby town of Olds, Alberta. There you can walk around them and get a closeup view of these massive pieces.